Published on Thursday, 08 January 2015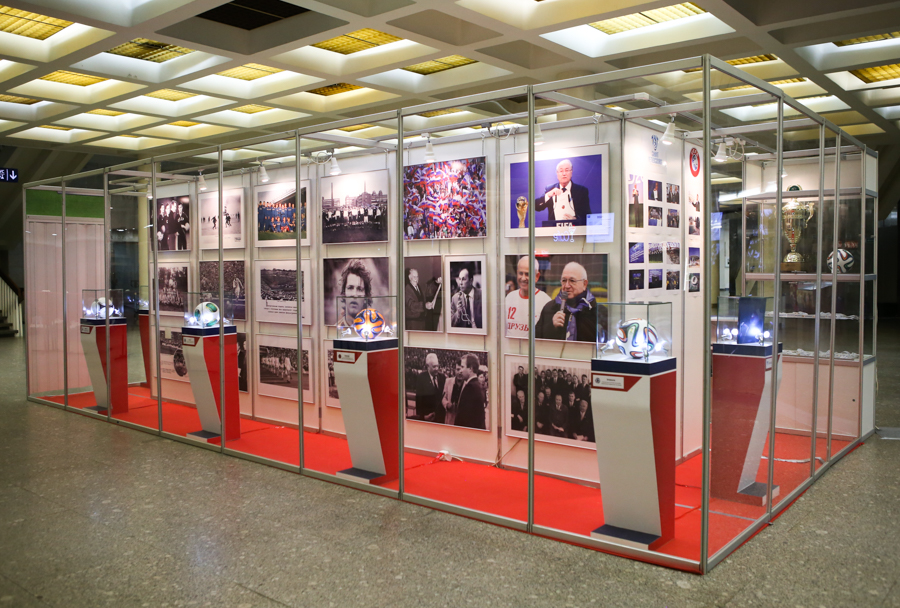 Football is not only on the pitch.
That has become traditional for Valentin Granatkin Memorial to hold an exhibition for football supporters in the hall of «Peterburgsky» SCC.
This time, it has several topics. Bulletins from champion Zenith matches of 1984 represented by a known Petersburg collector Vladimir Falin; a model of a new constructing stadium on Krestovsky island and pictures from the last visit to stadium of Governor of St. Petersburg Georgy Poltavchenko represented by Governor`s press center.
The special part of an exhibition is dedicated to application of St. Petersburg for hosting EURO-2020. Moreover, you can enjoy the highlighted pedestals with playing balls of the last world and European football tournaments. All the exhibitions were always popular among the fans of Valentin Granatkin Memorial and that one followed the tradition.