Published on Saturday, 10 January 2015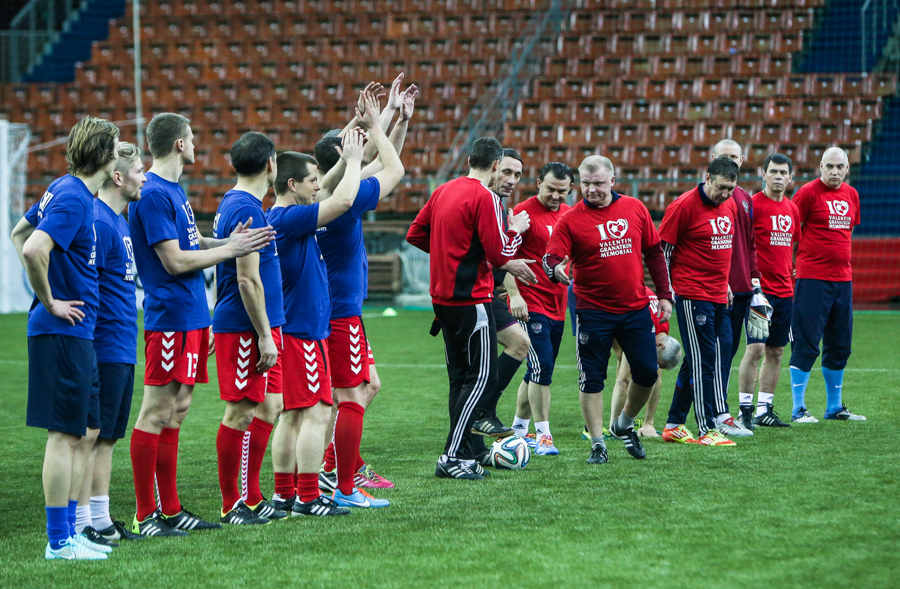 Keep coach and play!
Tournament among coaches and officials of national teams of Memorial is a vital part of unofficial program of competitions.
So this time 14 out of 18 teams came forward and took part in a day-off match. The participants were gathered to four national teams according to geographical approach. All teams were equipped with a different colored uniform «I love Granatkin Memorial» – one more trick from Organizing committee.
The formula of competition is quite simple – two semi-finals, match for the third place and a final. In first semi-final «red» team (Russia, Russia-2, Moscow, St. Petersburg) won «yellow» team (Asia: Japan, Azerbaijan, Kazakhstan) with a score 8:1. In second semi-final «blue» team (Baltic and Scandinavian countries: Finland, Estonia, Latvia, Lithuania) won «white» team (Europe: Slovakia, Belarus, Slovenia) with a score 5:3. Then, in match for the third place «white» team won «yellow» team with 5:4 with «red» team earned a hard victory 2:1 in a final game with «blue» team.
We should mark, that four head coaches – Sergey Kiryakov, Jarkko Wiss, Atsushi Uchiyama and Darius Butkus were participating in the competitions. By the way, the major part of Lithuanian team came to support their tutor and for the whole game guys chanted for the «blue» team that became a silver prizer.