Published on Thursday, 14 January 2016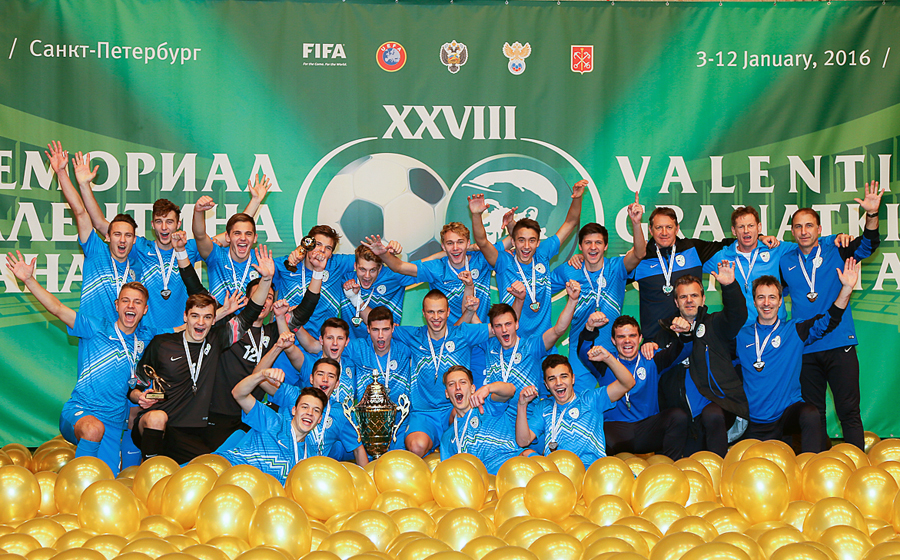 Slovenia it is! First time from the fourth attempt.
Throughout an almost 30-year history of the traditional Valentin Granatkin Memorial there has been a number of occasions when the hosts had two participating teams at once. During Soviet times, these were teams USSR-1 and USSR-2 and later in the XXI century, the teams represented Russia and St. Petersburg. Last year the tournament had Russia, St. Petersburg and Moscow teams taking part altogether! Nevertheless, the past Granatkin Memorial 2016 saw only the second time in the history of this popular youth football competition when a sort of "insubordination" happened. For the first time such a case occurred in 1991 when team USSR-2 managed to leave team USSR-1 behind and to take the first prize. This year a youth team representing just one city was better than a youth national team (having beautifully won a head-to-head match with a score 5:1)! However, such a high score at the semi-final stage did not let team St. Petersburg coached by Vladimir Kazachionok take the main prize sensationally (following a 25 years ago example). Eventually the cup is leaving the city on Neva to fly across Europe to a distant country of Slovenia...
For two straight years has Igor Benedejcic, the head coach of Slovenia, been bringing talented young players from his rather small but very noticeable on the European football map country. Overall, it has been the fourth time in a row for the Slovenians to be a participant of the Granatkin Memorial. They were seventh in 2013 and eighth a year later. However, it seems that afterwards Benedejcic successfully corrected preparation activities with Slovenia taking bronze last year and eventually winning the prestigious tournament with fifteen goals scored and only three goals conceded. In addition to the main prize, Slovenians Rok Vodisek and Kevin Zizek became the best goalkeeper and the best striker respectively. Alexander Alaev, the FUR General Director, Anatoly Tourchak, the President of the Football Federation of St. Petersburg, Yury Avdeev, the Head of the Committee for Sport and Dmitry Shneider, the Granatkin Memorial Tournament Director, gave other individual prizes to Valery Kaptilov from team St. Petersburg (the best defender), Ryotaro Ito from team Japan (the best midfielder), Anton Terekhov from team Russia (the top goal-scorer – 7 goals). Finally, Ivan Obliakov from team St. Petersburg became the best player of the tournament.
The Granatkin Memorial 2016 final standings are as follows:
1. Slovenia
2. St. Petersburg
3. Russia
4. Finland
5. Latvia
6. Slovakia
7. Belarus
8. Azerbaijan
9. Japan
10. Kazakhstan
11. Bulgaria
12. Moldova
13. Estonia
14. Lithuania