Published on Wednesday, 13 January 2016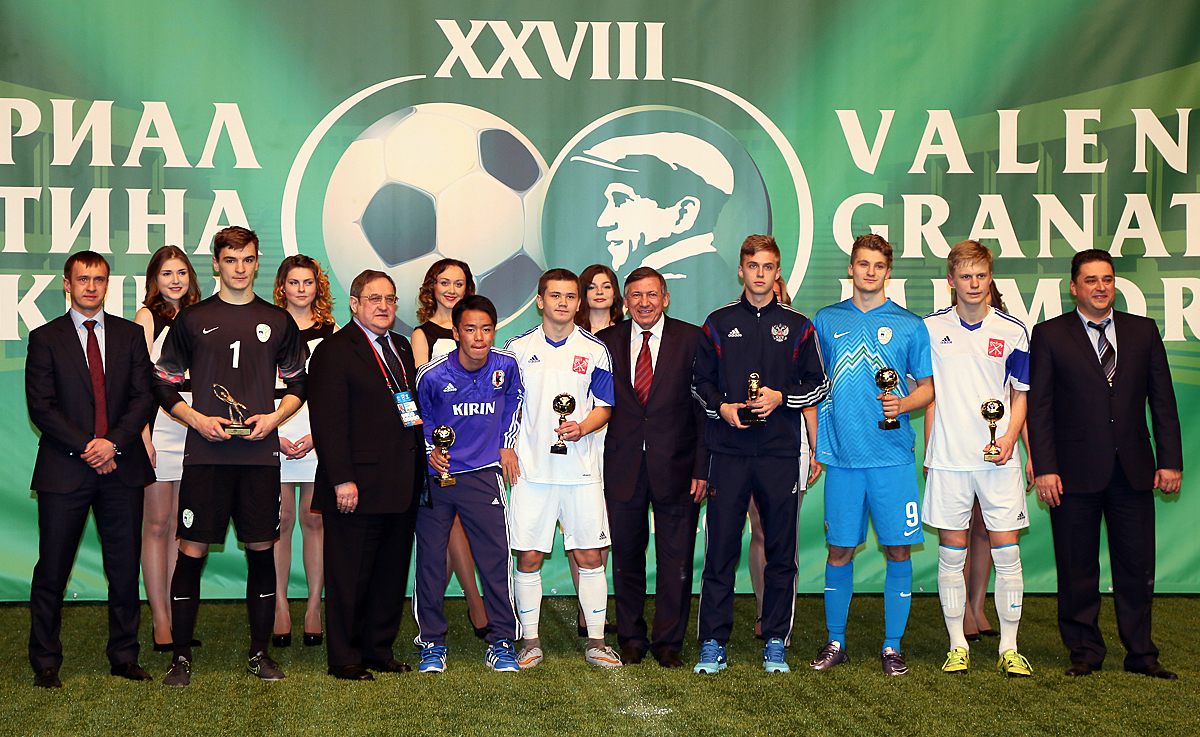 Who said January is not a football month?
Hardly had an outstanding artificial pitch of the Peterburgsky SCC finished hosting the 28th edition of the traditional Valentin Granatkin Memorial when St. Petersburg football fans got a chance to listen to the cheerful teenage voices and to the familiar sounds of a bouncing ball for another entire week. Well, it's "young" rather than "teenage" to be exact, since those are U-18 football teams that take part in Granatkin Memorial and U-21 teams that are playing to win the Commonwealth Cup. One can draw a parallel with student years when the SCC January football program is started by "the freshmen" and finished by "the graduates".
Well, the juniors have successfully passed their exams in the first days of January 2016. Many of the fourteen contenders of Granatkin Memorial got their new fans, either by their harmonious team play as in teams Russia, St. Petersburg, Slovenia and Latvia or by individual moves and brilliant technique of team leaders as in team Japan that had a smart and skillful Ryotaro Ito shining. The tournament also saw disappointments like team Slovakia that took a strong start (their seventeen-year-old leaders midfielder Denis Baumgartner and striker Lubomir Tupta managed to get into Italian Serie A football clubs Sampdoria and Verona). But, as it seemed, Slovakia was unable to make the most efficient use of energy and eventually didn't even make it to the top four, taking the fourth place only.
The quartet of the best teams of the international youth tournament comprised Slovenia, Finland and (to a great happiness of football lovers!) the teams of Russia and St. Petersburg. And then there were two sensations. Even Nostradamus would not be able to predict the two same big scores in both semifinals – 5:1. Having caught a nice drive, the team of St. Petersburg beautifully outplayed Russia, whereas Slovenia was spectacularly better than Finland.
More than five thousand spectators were watching the final match with a great pleasure and it's only the 1:0 defeat from Slovenia that eventually made them sad a little. Certainly a big audience attended other match days, but such an impressive number for this frosty winter became a record for the current Granatkin Memorial. And those football fans who decided to take their children and grandchildren with them to see football in January got the biggest pleasure. An entertainment program was offered for the youngest supporters: the little ones were listening to Father Frost skillfully playing accordion and the older and more energetic ones preferred to sign in to the Playstation football tournament and to play on a big screen. A number of visitors got charmed by scrubbing a special football shoe "for luck", which is an old football superstition introduced by a legendary French striker Just Fontaine.
All these signature activities will certainly be offered in the Peterburgsky SCC lobby over the Commonwealth Cup as well on January 17-23, 2016. But the main event to attract attention is football, of course. We wish the U-21 Russian team and other tournament participants a bright and spectacular game with lots of goals! And let it be no less entertaining than the one that fans have watched on Granatkin Memorial 2016.