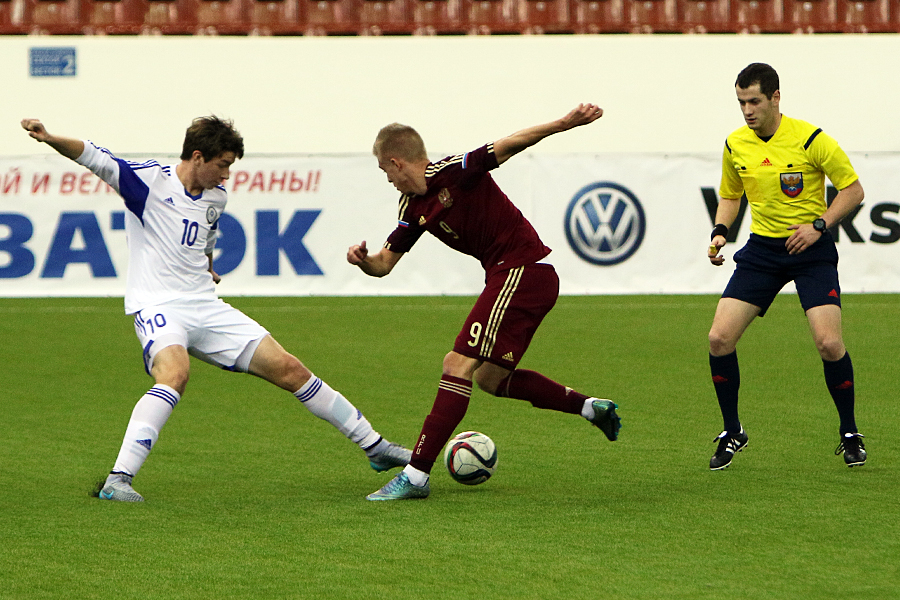 Wasting no time…
"We sing a song for desperation of the brave…" The first match-day of the XXVIII Valentin Granatkin Memorial turned out to be bright and rich for notable events – everything to satisfy spectators attending St. Petersburg Sports and Concert Complex.
By the way, the number of spectators could have been bigger, although three thousand visitors for just a third calendar day of the year is quite a nice result. And those who found strength to quit finishing endless "Olivier" Russian salad definitely did not regret their choice. For the tournament participating teams decided to waste no time: Slovakia scored three goals against Japan (the favorites!), Estonia and Moldova scored even more – four times (collectively, though), and Russia was generous enough in its opening match to leave Kazakhstan with five goals conceded! Curiously, these classical "Five – Zero" figures – famous thanks to a hit by "Chaif" – were created by five different players. FC Zenit St. Petersburg defender Danil Krugovoy was the one to begin goal-scoring feast, supported subsequently by Dmitry Kamenschikov ("Rubin", Kazan) and three teammates from Moscow: Anton Terekhov ("Dynamo"), Andrey Zakharov ("Chertanovo") and Boris Tsygankov ("Spartak"). But the very first and the most important goal was scored exactly by Krugovoy… Moreover, "Zenit" left back was so active attacking the opponents throughout the entire one and a half periods given him by Mihail Galaktionov that making a double almost came to be truth. It is exactly such a bold and spectacular attack-oriented play that the true football audience adores.
So, overall, Valentin Granatkin Memorial 2016 was far from "cooking its first pancake a failure". Even more goals from Belarus against Lithuania closed the first match-day. Let's see if the other six teams (including team of Saint Petersburg, managed by Vladimir Kazachenok who was passionate about scoring) can keep this pace Monday.