Published on Monday, 21 December 2015

And over again we welcome football in winter!
The competing teams of the upcoming Memorial will be representing Finland, Japan, Azerbaijan, Latvia, Lithuania, Moldova, Belarus, Slovakia, Estonia, Slovenia, Kazakhstan, Bulgaria, Russia and Saint Petersburg. The traditional International youth football tournament commemorating Valentin Granatkin, the first FIFA Vice-President, will be held in Saint Petersburg Sports and Concert Complex January 3-12.  
Published on Sunday, 11 January 2015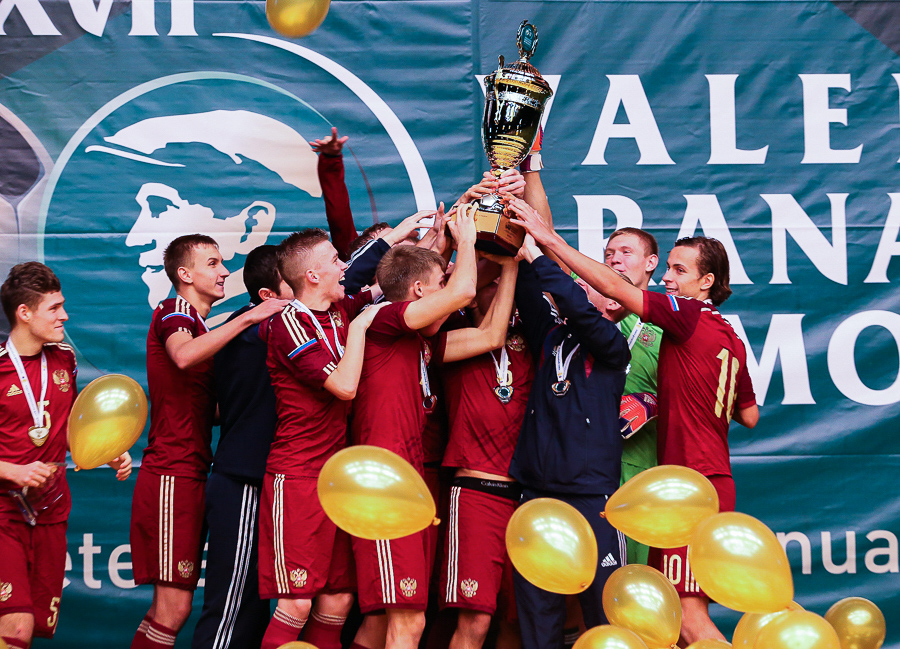 Youth team Russia has become the winner of the XXVII International Football Tournament commemorating FIFA first Vice-President Valentin Granatkin after gaining a hard victory over team Korea Republic.
Read more about the tournament in 2015 >>>